Couture Heavyweight Kenzo Sees 150% Increase In Online Conversion Rate
For many brands today, keeping up with the fast-moving trajectory of digital retail comes with its fair share of trials and tribulations. Consumers are increasingly aware of what they want, and what they are prepared to put up with to acquire it. And while the 'nothing ventured, nothing gained' maxim holds truer than ever, some risks can also lead to losses. 
French luxury fashion house Kenzo experienced this firsthand when it recently launched a new checkout page for its online store. The brand, which is the brainchild of Japanese designer Kenzo Takada, came onto the scene in 1970. Over the past five decades, it has asserted itself as a visionary leader in the world of couture, and has earned its place in the canon of fashion history.
Unfortunately, the recent revamp of the site's checkout page did not translate into improved sales, and in fact, digital teams observed a decrease in the site's conversion rate. What was it about the new design that was putting customers off? And if the remodel had failed, then what exactly needed to be done to optimize the checkout page?
WITHIN SEVEN DAYS, KENZO SAW A 150% INCREASE TO ITS ONLINE CONVERSION RATE – A FULL 25% UP FROM THE PREVIOUS YEAR.


Understanding customer intent, and tailoring content accordingly is central to providing a satisfactory online user experience. But classic analytics often give only partial insights into user behavior, leaving an awful lot up to guesswork.
Following the drop in online sales, Kenzo was left facing two choices: either return to the original checkout page design, or identify what elements of the new interface were hindering navigation.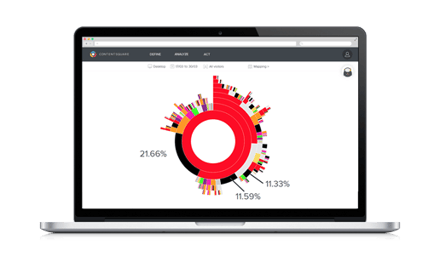 The brand decided to adopt the ContentSquare digital experience insights solution to review the purchase funnel, and effectively identify any friction points in the navigation path. The zoning analysis (that shows attribution for every asset on the page) flagged several areas of weakness, including misplaced delivery fields, a convoluted login process, and unclear calls to action — obstacles that were leaving users frustrated, and causing them to drop off.
Thanks to a data-driven assessment of the interface, ecommerce teams were able to focus on fixing proven design flaws with confidence. And this time, the effort paid off. Within seven days, Kenzo saw a 150% increase to its online conversion rate — a full 25% up from the previous year. 
To read the full Kenzo case study, click here.